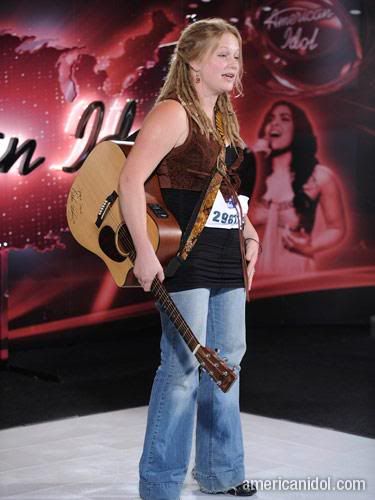 I am not a usual American Idol follower, I was blessed to catch the Pants on the Ground guy as it was happening but I really didn't know anyone's names or even how many were left...until two weeks ago.

My interest was peaked with all of this Crytal Bowersocks madness. I thought "really, is she that big of a deal?". Big deal, she is from Northwest Ohio...I decided to see for myself and...
Man...she is phenominal.
I watched the last two weeks and then downloaded a few more songs and I am in love with her voice. I am not buying t-shirts nor did I go downtown for the parade, but I am glad she is in the finals and I think she is pretty talented. She is going to be one of those timeless artists, there is a honesty to her and darn can she belt it out.

I will admit that I am sort of embarrassed to admit all of this, I feel like American Idol is a guilty pleasure; right up there with the Real Housewives of New York, New Jersey AND Orange County (not an Atlanta fan...Kim is ucky and NeNe needs to wear bras).
I don't even mind the dreads, she carries them off. I have my fingers crossed for her, but I think she is going to do great things- win or lose.